suzuki king quad 4x4 how to remove the throttle cable from the carb
---
I just got this quad and its got alot of issues......the throttle is frozen and there is no power even with a 10 amp charger conected. I have the carb almost off, but I cant get the throttle cable out. It looks like the cable might just pull straigt out because theres a cap and when you take it off there is a spring inside. Any help is appriciated...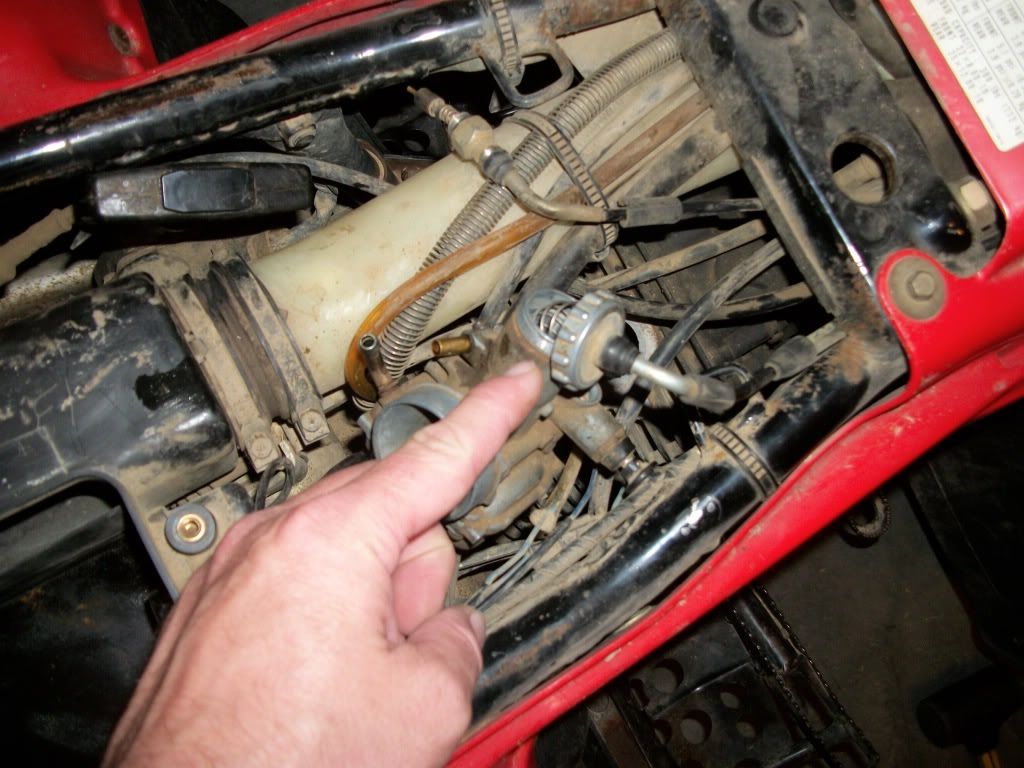 Super Moderator
What year KingQuad is this, I'm thinking early 90's? I will try to help you out.



THOMAS
I cant find the year on this thing........The old guy I got it from isnt sure either. I know they have it on the neck but I cant see anything yet.. I also read that some times the ignition switch wires will break off causing it to not have power. Ill post some more pics and please if anyone knows where Suzuki puts the year mark let me know....

Update.....Got It..!!! its a 1987 LT-4WD 250cc however I still dont know how to get the throttle cable comes off. Its either stuck like hell or im doing something wrong. Im not familiar with this type of carb it looks like there is no butterfly valve and that its just maybe a spring loaded plunger. Hell I dont know either way I need to get this cable off with out breaking anyhting, because im finding out parts are hard to find and $$$$ now.....
---
Last edited by Billyray; 11-08-2010 at

03:08 PM

.
the cable should just slide out. Is there a sleeve that the cable runs through? If so there is a section of the sleeve that is cut out from top to bottom. There is a what looks like a metal burr on the wall of the carb. It is for aligning the sleeve so it slides into the carb properly. If this is not aligned right that burr could have the sleeve jammed up.
Super Moderator
I agree with dools, I would get some PB blaster and spray it like crazy because if there is some old fuel in there that stuff is almost like super glue when it is dry.



THOMAS
GOT IT!!!! the piston was stuck in there like glue.......but after a few days of soaking its out.....
Super Moderator